SWISSFIL® is the filament from Switzerland for Switzerland.
It is produced with high-quality materials and can compete with premium filaments from around the World. It is colored and extruded with a diameter of 2.85mm or 1.75mm in Switzerland. Diameter tolerance is +/-0.05mm for 1.75mm filament and +/-0.1mm for 2.85mm filament.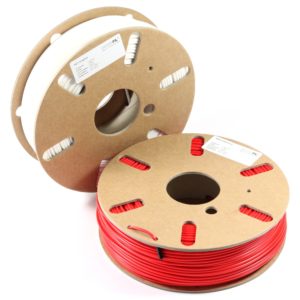 Starting in summer 2019 SWISSFIL® is changing to cardboard spools. During the period of transition, some colors of SWISSFIL® PLA will still be delivered on plastic spools.
Under the label SWISSFIL® there is currently PLA, Tough PLA, ASA and PETG filament available.